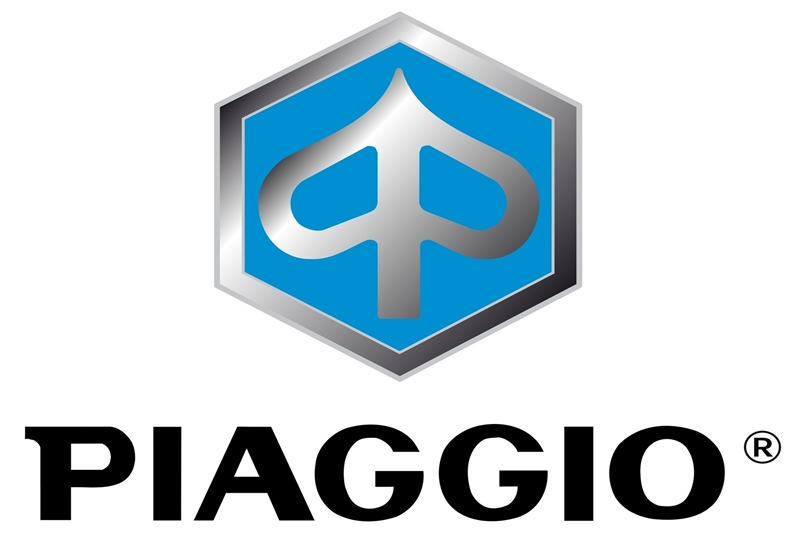 Piaggio Zip 50 4T Grigio Opaco
€1630
.00
Available
Attractive and fashionable, the Zip features simple, clean and sleek lines in perfect combination with the HI-PER4 ecological engine.

A scooter that offers practical and comfortable city driving for two people. more
Brand : Piaggio
Category : Scooters

Color : Grey

Add to Cart
Attractive and fashionable, the Zip features simple, clean and sleek lines in perfect combination with the HI-PER4 ecological engine.
A scooter that offers practical and comfortable city driving for two people.
ΚΙΝΗΤΗΡΑΣ: Μονοκύλινδρος 4-χρονος
ΚΥΒΙΣΜΟΣ: 50 cc
ΔΙΑΜΕΤΡΟΣ/ΔΙΑΔΡΟΜΗ: 39 x 41,8 mm
ΜΕΓΙΣΤΗ ΙΣΧΥΣ: 3,12 hp (2.3 kW) - 7250 rpm
ΜΕΓΙΣΤΗ ΡΟΠΗ: 3,1 - 6750 Nm-rpm
ΤΥΠΟΣ ΜΕΤΑΔΟΣΗΣ: Συνεχώς Μεταβαλλόμενη
ΤΡΟΦΟΔΟΣΙΑ: Καρμπυρατέρ Keihin/Deni CVK
Καταλύτης / Εξάτμιση: NAI
ΑΝΑΦΛΕΞΗ: Ηλεκτρονική
ΣΥΣΤΗΜΑ ΛΙΠΑΝΣΗΣ: με υγρό κάρτερ
ΣΥΣΤΗΜΑ ΨΥΞΗΣ: Με αέρα
ΣΥΣΤΗΜΑ ΕΚΚΙΝΗΣΗΣ: Μίζα και μανιβέλα
ΤΥΠΟΣ ΣΥΜΠΛΕΚΤΗ: Αυτόματος φυγοκεντρικός
ΠΛΑΙΣΙΟ: Σωληνωτό δικτύωμα με ενισχύσεις
ΑΝΑΡΤΗΣΗ ΕΜΠΡΟΣ: Yδραυλικό τηλεσκοπικό πιρούνι διαμέτρου 30 mm με ελικοειδές ελατήριο και αμορτισέρ
(τηλεσκοπικό πιρούνι Φ40 mm)
ΑΝΑΡΤΗΣΗ ΠΙΣΩ: Aιωρούμενος βραχίονας με μονό υδραυλικό αμορτισέρ
ΦΡΕΝΟ ΕΜΠΡΟΣ: Υδραυλικό δισκόφρενο 175mm
ΦΡΕΝΟ ΠΙΣΩ: Ταμπούρο διαμέτρου 110 mm
ΤΡΟΧΟΣ ΕΜΠΡΟΣ: κράματος αλουμινίου 2,50" x 10"
ΤΡΟΧΟΣ ΠΙΣΩ: κράματος αλουμινίου 3,00" x 10"
ΕΛΑΣΤΙΚΟ ΕΜΠΡΟΣ: Χωρίς αεροθάλαμο 100/80-10''
ΕΛΑΣΤΙΚΟ ΠΙΣΩ: Χωρίς αεροθάλαμο 120/70-10''
ΜΗΚΟΣ/ΠΛΑΤΟΣ/ΜΕΤΑΞΟΝΙΟ: 1700/680/1200 mm
ΒΑΡΟΣ ΚΕΝΟ: 89 kg
ΧΩΡΗΤΙΚΟΤΗΤΑ ΡΕΖΕΡΒΟΥΑΡ: 7,3 lt
Μέγιστη ταχύτητα: 45 km/h
ΕΚΠΟΜΠΕΣ ΚΑΥΣΑΕΡΙΩΝ: Euro II
If you have any questions regarding this product, fill-in the following form and we'll reply asap.
We currently do not offer abroad shipments.

In the case of small parcels, shipping is possible by Courier (Geniki Taxydromiki) and there is the possibility of cash on delivery payment.

In the case of larger parcels, shipment of goods is carried out by transport companies. In some regions, carriers do not deliver at home so you will need to receive your order from your branch office in your area, upon notice.

Bicycles and exercise equipment cannot be shipped by cash on delivery payment. Shipping charges are paid by the recipient. You can ask us for an estimate of the shipping cost to your area.

If you prefer a different shipping company, please let us know.

Bicycles are delivered assembled and packaged with suitable materials and cartons, ready to use, so that the factory warranty is valid.

Our company has no responsibility for any delays on the part of the carrier.
You might also like...
More Products
. . .